Meet the exceptional people in our team
---
We're also more than just numbers – at Keen Dicey Grover Chartered Accountants we're a people business.
Each member of our team has the right mix of personality, professional skills and commitment to making sure our clients receive the best possible service.
Gareth Davies – Principal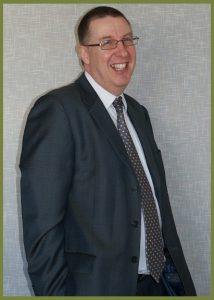 Connect with me on LinkedIn
How I can help you:
I have worked at Keen Dicey Grover since 1982 and my overall responsibility is to ensure we deliver the highest level of service possible to our clients. I am primarily responsible for all relationships between our firm and our clients and I have a broad background covering most areas of Accounts and Tax. I am always genuinely happy to hear from clients or prospects and pride myself on being able to put most people at their ease. In my book, there is no such thing as a 'stupid question' and no such thing as a 'small' client. Many feel a sense of 'going to the dentist' when meeting an Accountant for the first time but in my personal experience that quickly disappears after the initial introductions have taken place.
My areas of expertise include strategic consulting, business planning, profit maximisation and intelligent tax solutions. I also advise new businesses on the appropriate structure for their particular activity and circumstances, on goodwill valuation for clients moving from self employment to a company environment and on the structuring of commercial transactions. However, my day to day work is very much based around Accounts and tax. Through provision of access to tax mitigation and wealth management strategies I aim to help my clients to make the most of, what is after all, their money.
In my spare time I enjoy spending time with my wife and our four children. Our weekends are often spent at family attractions such as zoos and museums, we enjoy occasional games of golf and ten pin bowling.
---
Colin Jefferson – Chartered Accountant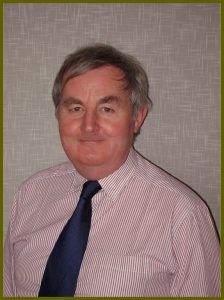 Connect with me on LinkedIn
How I can help you:
I have been a chartered accountant for over 30 years and as such I am experienced in dealing with small and large firms. As well as the preparation of Limited Company Accounts, Sole Trader Accounts and Tax Returns, I am also involved with company audits. I am a great believer that clients should pay the minimum of tax where possible and I am always happy to discuss possible tax savings with them.
I also believe that clients should not pay excessive accountancy fees and will always be ready to offer competitive quotes.
In my spare time I can be found buying and selling at car boot sales and I am always on the look out for bargains. I have been able to give help and advice to a number of fellow car booters about allowable costs to set against their profits.
---
Judith Aldridge – PA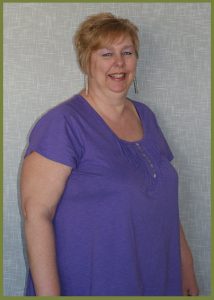 Connect with me on LinkedIn
How I can help you:
I am the PA to the Principal and I have been a member of the Keen Dicey Grover team since 1996. I deal with the Practice administration and help anyone who contacts the office with their various queries.
In my spare time I love to spend time with my family. I am a proud mother and grandmother and have been married to my husband for over 30 years. For our 25th wedding anniversary he surprised me with a trip to New York, which was absolutely brilliant and would recommend anyone to go if they get the chance.
---
Lukasz Lekowski – Accounts and Tax Returns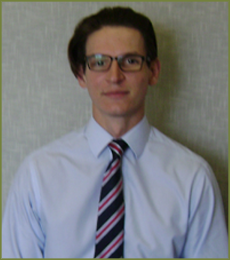 Connect with me on LinkedIn
How I can help you:
I am the newest member of the Keen Dicey Grover team. I am young and ambitious in the world of Accountancy, striving to achieve my full professional qualification under the guidance of Gareth and Colin. I am mainly responsible for compiling Accounts for Limited Companies and Sole Traders and for preparing Tax Returns. I believe that our firm's success is based on the success achieved by our clients. I am always willing to go the extra mile. My role is to provide reliable information based on the records provided to me, which allows us to give the best possible advice to our clients and to identify potential tax saving options for them.
In my spare time I enjoy riding a motorbike, training in martial arts and visiting new places.
---
Marisa Wood – Bookkeeping and Accounts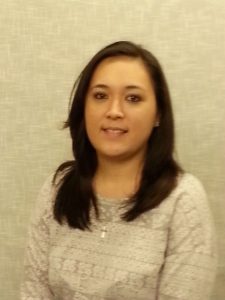 My role at Keen Dicey Grover is part-time bookkeeper, dealing with the bookkeeping and VAT returns for our clients. I am currently studying for an ACCA accounting qualification, hoping to gain valuable accounting experience whilst here at Keen Dicey Grover. I am a motivated hard working employee, always willing to help in any way I can.
In my spare time  I enjoy going to dinner with friends and family, day trips to visit new places, go to the theatre, exhibitions and concerts. I have also recently started to learn how to play the Ukulele.
---
Lisa Palmer – Payroll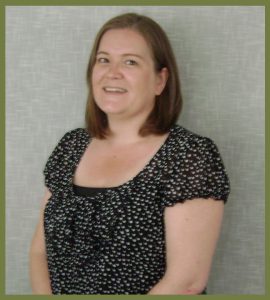 How I can help you:
I have worked in payroll for 15 years but recently took a break to bring up my son. I have worked for both small and large companies running both weekly and monthly payrolls.
In my spare time I enjoy watching motor racing with my son and relaxing with friends.
---
Susan Lambi – Admin Support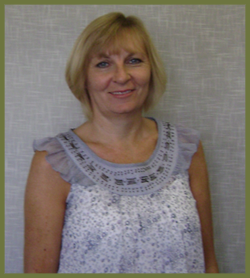 How I can help you:
My role within Keen Dicey Grover is to work closely with Judith and to provide administrative support including reception and telephone duties, typing, dealing with post, filing and generally helping wherever I can.
In my spare time I enjoy taking our dog for long walks in the park, with my husband and two grown up daughters – when they are around. I also take a keen interest in Interior Design and have completed a part time course.